TEDCO taps executive from University of D.C. as new CEO
The Maryland Technology Development Corp. (TEDCO) board has appointed Troy LeMaile-Stovall, currently chief operating officer at the University of the District of Columbia, as its new CEO.
LeMaile-Stovall will fill a critical seat at the state-backed funding and economic development organization, which has been without a permanent chief executive since last June. TEDCO's former CEO, George Davis, announced his resignation from the role amid the fallout of a damaging state audit report and a subsequent reform effort led by state legislators. Since January, TEDCO has been led by interim CEO Linda Singh, a retired Maryland National Guard general, who was brought on to help lead the firm through a major transition period.
TEDCO's board contracted California-based management consulting firm Korn Ferry to assist with the national search for its permanent CEO. LeMaile-Stovall will start his new job on Sept. 7.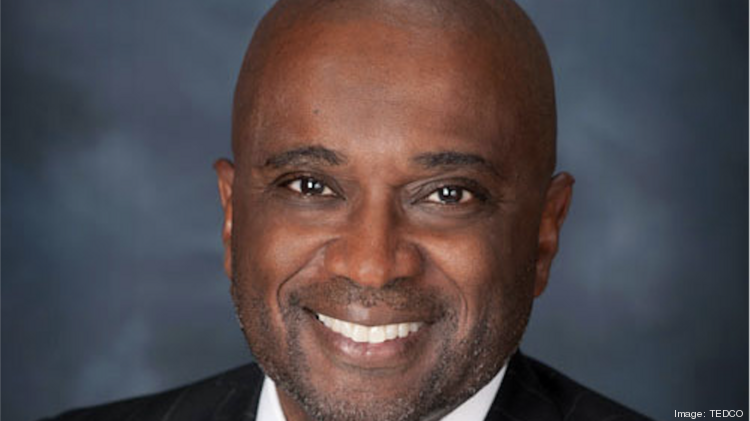 He comes to the organization after serving the last five years as an executive at University of D.C. Throughout his career, he has also gained experience in the fields of investment management, telecommunications, IT, management consulting and nonprofit management. LeMaile-Stovall's previous leadership roles include principal at Butler Snow Advisory Services, chief operating officer at Howard University, CEO of GulfSouth Capital, senior engagement manager at McKinsey & Co. and more. He also currently serves as managing member of LeMaile Stovall LLC, a management consulting firm he founded.
LeMaile-Stovall said he thinks his new role at TECO represents a kind of culmination of all that he has previously done in his career. He said the sum of his experiences give him the insight, skills and passion necessary to lead an organization like TEDCO.
Myra Norton, chair of TEDCO's board, said LeMaile-Stovall's qualifications for the CEO job went well beyond his past accomplishments.
"The things that really led us unanimously to determine that he's the right next leader for TEDCO are the things you don't find on a resume," Norton said. "He is an inspiring leader, he is a person of integrity and character, he is someone who rolls his sleeves up to figure out hard problems."
LeMaile-Stovall said he understands that he is coming into an organization that has faced significant challenges recently. TEDCO, which operates several grant- and investment-based tech business funding programs on behalf of the state, spent much of 2019 in a state of flux due to the findings of a state audit report released last February. Over the course of several months TEDCO lost a handful of top executives, including Davis, and faced criticism about its previous investment activities, as well as its apparently lagging support of diverse founders.
A bill passed by the Maryland General Assembly last year called for sweeping reforms to the organization, and new investments were halted through much of the second half of 2019 as TEDCO worked to enact the legislature-directed adjustments and fill vacant positions.
The remaining team at TEDCO has done a lot of work over the past several months to make necessary changes and build stronger relationships with lawmakers and stakeholders, LeMaile-Stovall said. He promised to continue that work as incoming CEO, and said his focus on relationship-building and transparency will be key in continuing to move the organization forward. Norton said lawmakers worked with the board to help guide the executive selection process, and are supportive of LeMaile-Stovall's selection as CEO.
LeMaile-Stovall also acknowledged the types of challenges TEDCO will face trying to fulfill its economic development mission in a time when economic outlooks are very uncertain due to Covid-19. He said one of his first priorities at TEDCO will be taking stock of how the organization and its portfolio companies have been affected, and what needs TEDCO might be able to fill in "the new normal that is being created."
TEDCO has a current portfolio of more than 400 investments in various small business and tech-based startups. According to the organization's reporting, its investments have led to $1.6 billion in follow-on funding to Maryland-based startups and about 7,800 new jobs created.