TU names McQuown to head up entrepreneurship
Patrick T. McQuown joins Towson University as Executive Director of Entrepreneurship.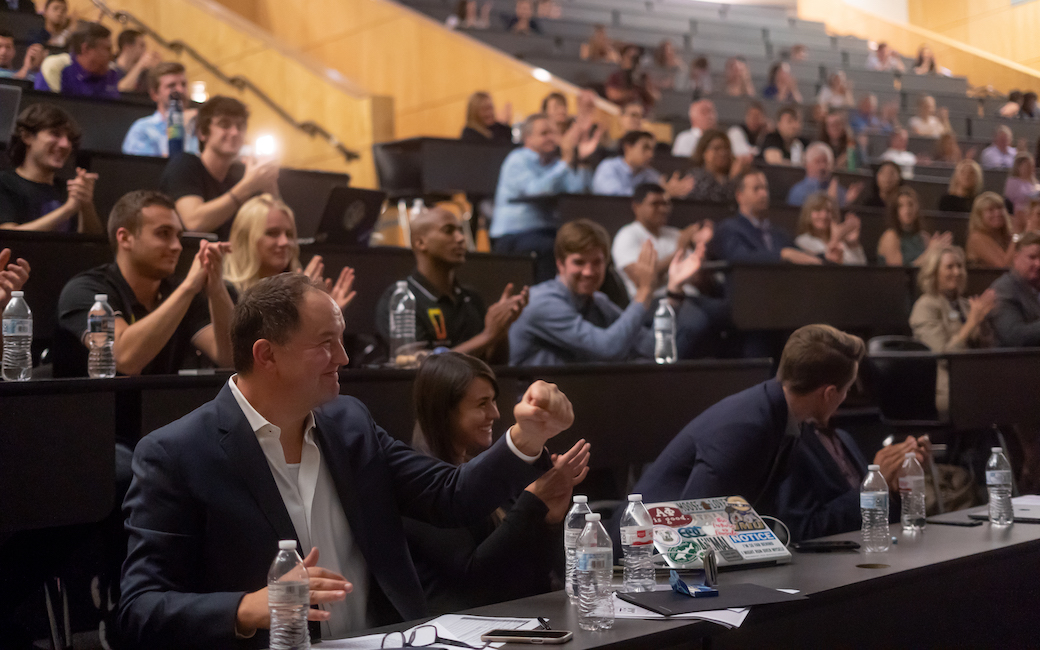 Towson University has hired Patrick T. McQuown to lead the university's entrepreneurship and innovation.
As the Executive Director of Entrepreneurship, McQuown will provide a collective strategic vision and direction for entrepreneurship activities at TU. The role is part of the Division Strategic Partnerships and Applied Research.
"We are excited to welcome Patrick McQuown, who brings great deal of experience in building entrepreneurship programs at universities. He has successfully engaged students, faculty, staff and external partners in building these programs and raising the profile of entrepreneurship in the region," said Daraius Irani, Vice President of the Division Strategic Partnerships and Applied Research.
Aside from leading on strategy around entrepreneurship, McQuown will oversee the StarTUp at the historic Armory property in uptown Towson, as well as the TU Incubator.
"Patrick's arrival, coupled with the launch of the StarTUp in 2020, comes at an exciting time for our university," President Kim Schatzel said. "This role is instrumental in catalyzing TU's entrepreneurship efforts as well as connecting Maryland's entrepreneurs to TU's outstanding people and programs."
He begins at TU on January 29, 2020.
"I'm looking forward to coming to Towson University and joining the university leadership in creating a world-class entrepreneurial ecosystem," McQuown said. "It was clear to me that from the President on down entrepreneurship was top of mind."
McQuown will work collaboratively with the Directors of the Center of Innovation and Entrepreneurship and the Student Launchpad, ensuring that the strategic vision of Entrepreneurship @TU aligns with the central mission of the University. The Executive Director for Entrepreneurship works within both academic and non-academic environments and is an integral member of the University's administrative team. The Executive Director is both internally and externally facing and works with academic leaders, faculty, students, administrative leaders and external constituents to integrate, develop and promote entrepreneurial activity and innovative for-profit and non-profit business concepts.
McQuown is a 20-year veteran as a startup founder, entrepreneur, mentor and educator. He comes to TU from James Madison University, where he was the executive director of the Gilliam Center for Entrepreneurship.
He launched his first startup in his dorm room at George Washington University. That venture, Proteus, Inc., grew to become a pioneer in web and mobile development, and created the text polling for the reality show American Idol.
At JMU, McQuown created the JMU Summer Venture Accelerator — an 8-week program for student entrepreneurs resulting in more than $12M in outside capital raised for student ventures. McQuown secured a $5.2 million naming gift — the largest naming gift in the school's history — to name the Center for Entrepreneurship, and an additional gift of $1.3 million for the space the center will occupy.
His higher education experience goes even deeper. McQuown served as an Entrepreneur In Residence at Brown University and Yale University. He also served as an adjunct professor at Georgetown University.