Maryland life sciences company fighting antibiotic resistance, one innovative tech at a time
COLUMBIA, Md. (June 22, 2023) – TEDCO, Maryland's economic engine for technology companies, announced a Seed Funds investment of $250,000 into Astek Diagnostics, a life sciences company fighting antibiotic resistance through innovative technology. In addition to this investment through the Life Sciences Investment Fund – a funding opportunity under the umbrella of TEDCO's Seed Funds – Astek Diagnostics has received an additional $325,000 from the State Small Business Credit Initiative (SSBCI) funding.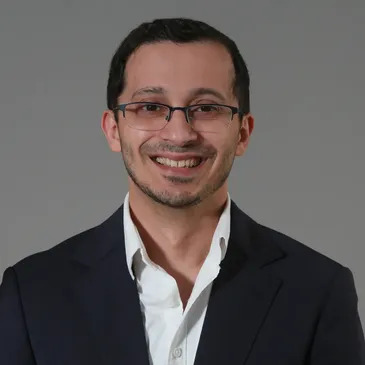 "Without the proper diagnostic procedures, patients and physicians risk advancing the vicious cycle of antibiotic resistance," explained Mustafa Al-Adhami, PhD, CEO of Astek Diagnostics. "This cycle leads to the creation of more resilient bacteria that require more complicated treatments. But with the help of our device, the Jiddu, we can put an end to this disastrous cycle. The Jiddu provides physicians with more diagnostic material, allowing them to make informed decisions about the best prescribing methods to use."
Astek Diagnostics, based in Baltimore, Md., is a business that is focused on creating a platform to determine antibiotic sensitivity. Through this venture, the company developed the Jiddu. This device is a cost-effective and efficient diagnostic platform that provides physicians with adequate accurate information to diagnose and treat urinary tract infections, finding any antibiotic susceptibility and preventing the use of ineffective or excessive antibiotics—a practice that can cause the creation of antibiotic resistant bacteria.

"The issue of bacteria resiliency affects us all," said Teddy Gresser, director of Seed Funds at TEDCO. "Astek's determination to fight against antibiotic resistance has potential to not only be a successful business venture, but also to change the way physicians operate, allowing for more accuracy and less complications. TEDCO is eager to witness Astek Diagnostics' journey, what innovations they can create, and how their business will impact Maryland."
Astek is a long-standing TEDCO portfolio company, having received funding from TEDCO's Pre-Seed Builder Fund, Maryland Innovation Initiative (MII), and successfully participated in TEDCO's SBIR/STTR Proposal Lab.
The Seed Fund is one of the many funding opportunities available through TEDCO; for information on other opportunities, or information on how to apply, entrepreneurs should visit https://www.tedcomd.com/funding.