TEDCO Announces SSBCI Investment in Polaris Genomics
Maryland-based veteran-owned biotech company is working to transform mental health care
COLUMBIA, Md. (August 28, 2023) – TEDCO, Maryland's economic engine for
technology companies, announced its Venture Funds invested $500,000 State Small Business Credit Initiative (SSBCI) funds in Polaris Genomics, a Maryland-based biotech company.
"Polaris Genomics builds upon the discovery of biomarkers that can deliver more accurate, effective diagnoses by helping us better understand the link between genetics and mental health," said Charles Cathlin, co-founder and CEO of Polaris Genomics. "Thanks to TEDCO's investment, we can continue to decode the biological underpinnings of mental health."
Polaris Genomics, based in Gaithersburg, Md.,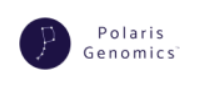 is a biotechnology company working to bring molecular diagnostics to mental health. The company brings together genomics and machine learning to provide users with possible assessments, diagnoses, and treatments for neuropsychiatric conditions. Through this blend of technology and biology, the company seeks to make invisible conditions visible, allowing for diagnoses from clinical tests and reducing reliance on questionnaires, which can often be subjective.
"TEDCO seeks to support innovative technology companies," said Katherine Hill Ritchie, TEDCO's senior director, Venture Funds. "Polaris Genomics offers a solution that could allow physicians to more objectively diagnosis PTSD with a blood test."
TEDCO is one of the direct participants in the State's deployment of SSBCI funding. This funding supplements the Venture Funds and other funding opportunities offered to entrepreneurs. For more information about TEDCO's SSBCI funding, click here.
TEDCO's Venture Funds are dedicated to funding and growing the next generation of promising early-stage businesses throughout Maryland. To learn more about our Venture Funds, eligibility requirements, and investment sizes, click here.