TEDCO has widened its reach in helping entrepreneurs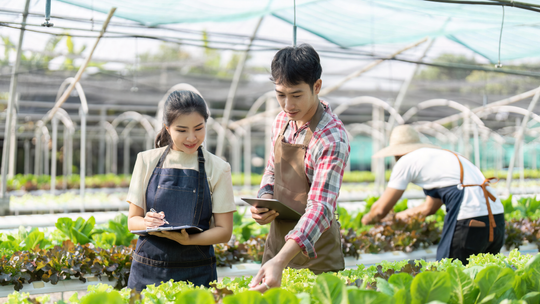 John Wasilisin thought the Maryland Technology Development Corporation (TEDCO) could help more entrepreneurs when he became the interim executive director in 2009.
Having already seen the significant impact the organization was making since joining it two years previously as deputy director, he envisioned TEDCO helping to grow more businesses by expanding its programs.
"I had grasped how important it was to grow the job base in Maryland and my predecessors had done a good job of working within the parameters the legislature had set for us when they created TEDCO in 1998," said Wasilisin, who was TEDCO's fourth executive director. "We were to help fund and grow technology companies and (those companies) would create jobs.
"We had a lot of latitude on how we could carry out our commission and I used that latitude to create new programs with the mind of growing entrepreneurship and companies across the state. I had noticed there were some constituencies we weren't reaching, and I thought, as a state organization, it was important we reach everyone in Maryland."
Increasing TEDCO's impact
TEDCO launched several key initiatives during Wasilisin's tenure, when he served as interim executive director from September 2009 to September 2010 and from January 2016 to August 2017. He also was TEDCO's chief operating officer under another executive director between his two stints at the helm.
Maryland Rural Business Innovation Initiative
TEDCO's Rural Business Innovation Initiative (RBII) assists startup and small technology-based businesses in rural Maryland by offering professional, ongoing mentoring and targeted projects to help companies succeed at no cost to them. It includes companies in industries such as agriculture technology, poultry technology, water quality, unmanned air systems and environmental solutions.
"We were doing a lot in metro areas where the critical mass of entrepreneurs and businesses were, but we weren't doing much in rural Maryland. We wanted to make sure folks in those areas were aware of our resources and had access to them," Wasilisin said about launching the RBII.
However, recognizing that opening offices across the state would not be feasible financially or operationally, TEDCO instead created a network of business mentors to serve the rural areas in which they lived. "They were known and trusted by their communities," he said.
Pre-Seed Builder Fund
The Pre-Seed Builder Fund invests up to $200,000 into companies run by economically underserved founders. Funded companies also receive assistance like hands-on and educational executive support, peer-to-peer mentorship/collaboration and networking opportunities.
"I recognized we weren't making inroads to disadvantaged populations in which people didn't have access to friends or family money or couldn't use their personal credit cards to start businesses. They couldn't fully develop their technology and ideas to make them fund-worthy," Wasilisin recalled.
In launching the program to help companies position themselves for seed funding, Wasilisin met with would-be entrepreneurs from underserved communities, including at historically Black universities Morgan State University and Bowie State University. "They thought TEDCO had ignored them, but I was determined to hear what they had to say because we didn't know what to offer them until they told us what they needed."
Incubation Challenge
TEDCO had been focused on business incubators as a source of innovation since the organization started. But Wasilisin perceived a potential to get even more from incubators by fostering collaboration.
"They were working in their own siloes. I wanted to do something that would incentivize these groups to work together," he said.
So TEDCO launched its Incubator Challenge in 2017, awarding $750,000 to six finalists in a competition created to identify and reward the best ideas for supporting and growing technology companies in Maryland. "Once we forced them to take the walls down, they realized the sum could be greater than their efforts would be if they were by themselves, so they started to collaborate," Wasilisin said.
SBIR/STTR Proposal Lab
TEDCO's Small Business Innovation Research (SBIR)/Small Business Technology Transfer (STTR) Proposal Lab helps small businesses win National Science Foundation (NSF) grants to fund technical innovations. The NSF provides up to $275,000 in seed money without taking equity, allowing entrepreneurs to retain control of their team, the direction of their work and their intellectual property.
"There's a lot of federal money available, but filling out a federal grant application isn't normally a strength for an entrepreneur. They're creative and don't want to take their focus off their creativity," Wasilisin said.
Over the past four years, TEDCO has supported 97 companies in winning $3.8 million in awards. In February, TEDCO announced its fifth cohort of companies, which includes businesses in technology disciplines, from medical devices to quantum computing to biomanufacturing.
Maryland Innovation Initiative
The Maryland Innovation Initiative (MII) was created to commercialize promising technologies from five Maryland academic research institutions (Johns Hopkins University; Morgan State University; University of Maryland, Baltimore; University of Maryland, Baltimore County; and University of Maryland, College Park).
"We are blessed to have incredible research facilities in Maryland, but we found a lot of the research being done to develop technologies wasn't coming from the labs. Scientists didn't see the value," Wasilisin said. "So, we incentivized them by providing money to the universities for technology we thought would be a commercial success."
In its first 10 years, beginning in 2012, MII funded/invested a total of $47.5 million. "It's a very successful program because it has helped us mine the universities for technology that sometimes was sitting on the shelves forever and turn it into state dollars," Wasilisin said.
Entrepreneur Expo
Feeling Maryland was not doing enough to celebrate the many tech entrepreneurs who were building new tech companies in the state, Wasilisin initiated the annual Entrepreneur Expo to celebrate entrepreneurship and innovation.
"We created the event to bring together the participants in Maryland's entrepreneurial ecosystem, like successful serial entrepreneurs, as well as first-timers, investors, researchers, educational institutions, financial institutions and various support entities," he said.
As the only statewide, all-day event exclusively for tech entrepreneurs in Maryland, the annual Entrepreneur Expo grew to about 1,000 attendees each year, causing TEDCO to move to a larger venue to accommodate the attendees and exhibitors.
Building a reputation
Wasilisin initiated new programs with the support of governors and legislators who viewed TEDCO favorably. "TEDCO was a trusted entity. We had good results and were known as a good steward of state dollars," he said.
As TEDCO marks its 25th anniversary, Wasilisin is pleased to see the impact the organization has made and continues to build upon. "I'm very proud it's healthy, thriving and reaching into the community to provide services to all constituencies. Everyone feels they're being helped."
TEDCO is your source for start-up success in Maryland. Learn more.
TEDCO, the Maryland Technology Development Corporation, enhances economic empowerment growth through the fostering of an inclusive entrepreneurial innovation ecosystem. TEDCO identifies, invests in and helps grow technology and life science-based companies in Maryland. Learn more at tedcomd.com.