TEDCO Invests $1 Million of SSBCI Funds into Cerebro Capital, Inc.
Maryland-based business offers financial modeling software
COLUMBIA, Md. (July 18, 2023) –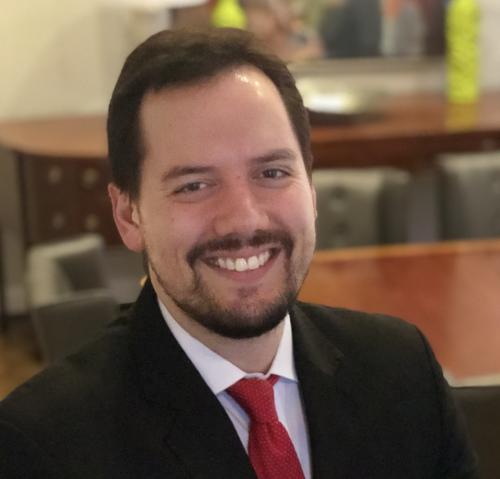 TEDCO, Maryland's economic engine for technology companies, announced a recent State Small Business Credit Initiative (SSBCI) investment of $1 million into Cerebro Capital, Inc.
"As a former banker, I knew how tedious the traditional process is to access debt capital; this results in too many companies not getting the capital they need to grow. I know that everyone can name the top five commercial banks, but no one can name the top non-bank lending institutions," said Matthew Bjonerud, founder and CEO of Cerebro Capital, Inc. "Through Cerebro Capital, we have used technology and data to make accessing debt capital easier, faster, and more equitable."
Cerebro Capital, Inc., based in Baltimore, Md., is a business that offers a marketplace for commercial borrowers and lenders allowing for a faster, more efficient process of finding and closing loans. Through their patented software platform, Cerebro Capital, Inc. is unleashing debt capital by removing the limitations of personal networks so corporate borrowers have a data-driven perspective on the market, allowing them to make informed decisions.

"Cerebro Capital is helping businesses stay open through their innovative thinking," said Katherine Hill Ritchie, TEDCO's senior director, Venture Funds. "It's exciting to see companies working to support other entrepreneurs and businesses in Maryland—together, we can create a better, more diverse entrepreneurial ecosystem."
TEDCO's SSBCI funds are divided into four programs—the Venture Equity Fund, the Social Impact Equity Fund, the Seed Equity Fund program, and the Venture Capital Limited Partnership Equity program. For more information about our funding opportunities, visit https://www.tedcomd.com/funding.
This SSBCI investment was provided through TEDCO's evergreen Venture Funds. These funds are dedicated to funding and growing the next generation of venture-backed businesses in the State. Entrepreneurs in the technology and life sciences sectors looking for more information about TEDCO's funding opportunities should visit https://www.tedcomd.com/funding.