TEDCO Successfully Exits Portfolio Company, Blackpoint Cyber
Maryland-based cybersecurity company delivers advanced security suite via managed service providers
COLUMBIA, Md. (June 22, 2023) –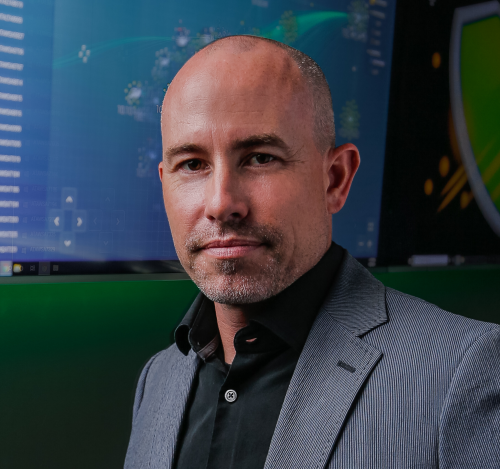 TEDCO, Maryland's economic engine for technology companies, announced the successful exit of its portfolio company, Blackpoint Cyber (Blackpoint), an Ellicott City, Md.-based, technology-focused cybersecurity company providing its security ecosystem via managed service providers (MSPs). Blackpoint received a $190 million growth investment led by Bain Capital Tech Opportunities, with participation from Accel and others.
In 2018, TEDCO invested $200,000 in Blackpoint to support the growth and development of the company whose goal is to provide effective, affordable real-time threat detection and response to organizations worldwide. This initial funding came from TEDCO's Seed Funds.
"We are very appreciative of TEDCO for having interest and investing in our company at an early stage," said Jon Murchison, CEO and founder of Blackpoint Cyber. "TEDCO's support helped us continue to grow and serve MSPs and their clients across the world."

Exits create impactful returns for startups and investors, as well as more broadly supporting a positive outlook for the entrepreneurial community.
"We're proud to have connected with Blackpoint during the early stages of the company's development," said Katherine Hill Ritchie, TEDCO's senior director of Venture Funds. "We encourage Maryland technology and life science entrepreneurs to reach out to TEDCO—we can help identify ways to support a positive trajectory for growing businesses in the state."
TEDCO provides funding, resources and connections for early-stage technology and life-science companies, working to support a thriving, sustainable ecosystem in Maryland. For more information about opportunities and how to apply, visit https://www.tedcomd.com/funding.
About Blackpoint Cyber
Blackpoint Cyber offers the only world-class, nation state-grade cybersecurity ecosystem serving the MSP community. Using its own software and SOC, Blackpoint's true 24/7 MDR service not only detects breaches earlier than any other solution on the market, but also provides an actual response rather than just an alert to keep your and your clients' networks safe from widespread damage.