Troy LeMaile-Stovall, TEDCO CEO, Announced as one of BBJ's Power 10 Honorees
TEDCO CEO honored as one of BBJ's 2023 Power 10
COLUMBIA, Md. (July 24, 2023) –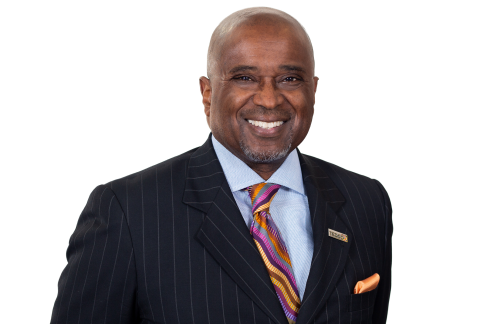 TEDCO, Maryland's economic engine for technology companies, announced that CEO Troy LeMaile-Stovall was named as one of the Baltimore Business Journal's ("BBJ") 2023 Power 10 honorees.
"Through Troy's leadership, TEDCO remains committed to growing a diverse and sustainable innovation ecosystem throughout the state. But his dedication doesn't stop there," said Tammi Thomas, TEDCO's chief development and marketing officer. "As TEDCO's CEO, Troy continues to prove his commitment to 1TEDCO, creating a work environment that is welcoming and diverse. It's no surprise BBJ is recognizing Troy as the diligent, innovative, and dedicated CEO he is."
The BBJ's Power 10 award recognizes a collection of businesses in the Greater Baltimore community that have powerful and effective leaders whose influence surpasses their boardroom. These individuals continue to push for improvements throughout the local community and ecosystem.
"I am honored to be recognized as one of the Baltimore Business Journal's 2023 Power 10 honorees," said Troy LeMaile-Stovall, TEDCO CEO. "This recognition really speaks to the 1TEDCO family and the dedication each member has towards creating a better, diverse, and sustainable technology ecosystem in Maryland."
A celebratory reception will take place September 7 at The Center Club.
For more information about the Power 10 honorees, visit https://www.bizjournals.com/baltimore/news/2023/07/19/bbj-ceo-of-year-power-10-awards-2023.html